Super Scanner Metal Detector 1990 only!!! FREE DELIVERY
Price

P

1,990.00

Classification

For sale

Classified ID

4732

Category

Buy and Sell

Location

Quezon City

---

Date Posted

Sep-25-2011

Date Updated

Oct-16-2011

Page Views

157

---

The Cyber Shop

Company
The Cyber Shop
Website
http://www.cybershop2000.com
Address
Quezon City,Manila
Contact
3304496 . 09212666606 . 09154717917
Description
---
Super Scanner Metal Detector-Functions and Features:
It equipped with leather case can be operated simply and is portable. The indicator light is off on alarming when the voltage is deficient. It has double indication modes, namely sound and light vibration. It is the first model to adopt the automatic reset function to change sensitivity. It can adjust sensitivity. As one of the most popular models, it can be applied to all fields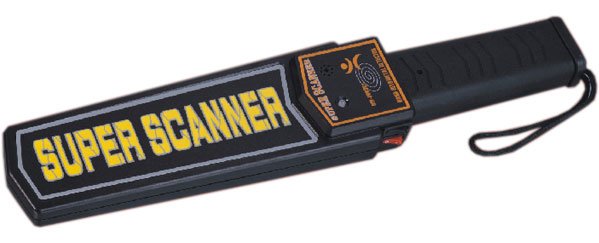 Technical Parameters:

External dimensions: L410 x 85 x 45mm

Packaging dimensions: 44.5 x 26.5 x 52cm
Product weight: 25kg/box, 13.3kg/box
Working Power Supply: 9V battery (alkaline battery, rechargeable battery)
Alarm Modes: simultaneous sound (vibration) and light alarm
MORE TO BUY!!!
Metro Manila Payment:
Provincial Payment:
Visit Website:
Like us on:
Disclamer
---
HanapTayo.Com takes no responsibility for the content of the ads, promises made, or the quality/reliability of the product or services offered in all ads. You hereby acknowledge that any reliance upon any materials shall be at your sole risk.